Coastal Point Properties was designed with our clients in mind. We provide exceptional service to buyers and sellers on Cape Cod. We cater to our client's personal tastes, styles and needs- we know each sale is different in many ways, so not all sales are treated similarly. Our services though are similar; we pride ourselves on commitment, loyalty and integrity to our clients.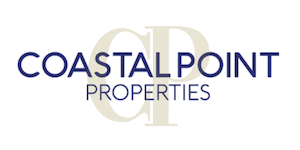 We understand your time is valuable. Buying and selling real estate can be a process. We maintain an open line of communication with our clients to ensure a simple and straightforward transaction. We are a trusted resource with extensive knowledge and experience in the real estate market, as well as Cape Cod which will enable us to help navigate you through your real estate sale. We are here to help! Whether you are buying or selling your home, Coastal Point Properties will stand by you every step of the way to a complete closing, providing exceptional service.
In addition, Coastal Point Properties offers Interior Design & Staging as well as Property Management services. We also work with local Real Estate Attorney's and Mortgage Brokers,  so you can count on us as your one-stop resource for your Cape Cod Real Estate purchase or sale!