REAL ESTATE ASSOCIATE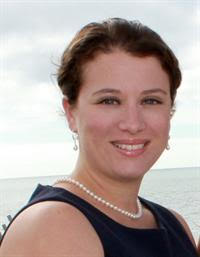 Caring, honest and hardworking are just a few words that describe Sara Brockway. Sara earned her bachelor's degree from the University of Massachusetts and brings a strong skill set from her previous professional experience in human services and hospitality. After taking several years off to stay home with her daughters, Sara decided to pursue her passion for real estate and has never looked back.
Sara has spent most of her life on Cape Cod and appreciates all that the Cape has to offer. Her extensive knowledge of the area is a great asset to her clients. Sara's ability to connect with you on a personal level will make you a comfortable client and a confident buyer or seller.
Sara and her husband Roland are raising three beautiful daughters. Sara is active in her community and her daughter's schools and in her free time enjoys gardening, biking and spending time with family and friends.
Sara Brockway
Phone: 508-280-2941